What Are the Benefits of Advanced Acidophilus by Solgar? : Greek Gourmet
Acidophilus
What Is Acidophilus (Lactobacillus Acidophilus)?
Lactobacillus acidophilus is a type of bacteria that's also a widely used probiotic.
Probiotics are defined by the National Institutes of Health Center for Complementary and Alternative Medicine (NCCAM) as "friendly" microorganisms, usually bacteria, that grow naturally in the human intestine and protect us against "bad" bacteria that can cause disease.
Lactobacillus acidophilus is sold under the brand names Acidophilus, Bacid, Flora-Q, and Novaflor.
It works by creating a hostile environment for the "bad" bacteria, and is often recommended as a supplement to antibiotics, which kill both good and bad bacteria equally, upsetting the intestinal balance.
It's believed that probiotics such as lactobacillus acidophilus help promote gastrointestinal health by restoring equilibrium.
Acidophilus Warnings
Although acidophilus has been used to treat or prevent a wide range of ailments, including yeast infections, diarrhea, irritable bowel syndrome, lactose intolerance, intestinal problems, and urinary tract infections, the Food and Drug Administration (FDA) has not approved any of these health claims.
While acidophilus produces few side effects, data on safety, especially long-term safety, are limited, according to NCCAM.
Since the FDA does not regulate probiotics, concerns about quality control have been raised. Some probiotic products have been found to contain either fewer live organisms than claimed, or different bacterial strains than those listed on the label, according to NCCAM. Some have been found to be tainted with toxic chemicals or other drugs.
Before taking acidophilus, tell your doctor if you have any other medical conditions, especially a compromised immune system or allergies. If you are receiving chemotherapy or other treatment that might impair your immune system, you need to discuss taking probiotics with your doctor.
If you are sensitive to lactose, you may experience stomach pain from products that contain lactobacillus acidophilus.
Avoid lactobacillus acidophilus if you have intestinal damage or an overgrowth of bacteria in the intestine, because of the higher risk that bacteria could leave the gastrointestinal tract and potentially cause sepsis (when infection spreads throughout the body).
Lactobacillus acidophilus should not be taken by people with artificial heart valves because there's a small risk of bacterial infection.
Pregnancy and Acidophilus
If you are pregnant or thinking of becoming pregnant, or considering breastfeeding, talk to your doctor before taking acidophilus.
Lactobacillus acidophilus vaginal tablets and a lactobacillus acidophilus-containing culture have been studied in pregnant women, and were found to produce no harmful side effects.
Acidophilus Side Effects
Common Side Effects of Acidophilus:
Intestinal gas or bloating
Upset stomach
Diarrhea
Serious Side Effects:
Hives
Difficulty breathing
Swelling of your face, lips, tongue, or throat
If you experience any of these serious side effects seek immediate medical help. These could be signs of an allergic reaction to acidophilus.
Acidophilus Interactions
Always tell you doctor about all other drugs you are taking - whether they're prescription or over-the-counter - including herbal remedies and nutritional or dietary supplements, as they might interact with acidophilus.
If you are taking the following medications, be sure to consult with your doctor before using any probiotic, including lactobacillus acidophilus:
Acidophilus Dosage
The main dietary sources of lactobacillus acidophilus are milk enriched with acidophilus, yogurt containing live lactobacillus acidophilus cultures, and fermented soy products (such as miso), and tempeh.
It also comes in the following forms:
Freeze dried granules, powders, and capsules
Liquid preparations
Vaginal suppositories
For adults, recommended doses of lactobacillus acidophilus depend on the condition being treated. Here are a few guidelines from the University of Maryland Medical System:
To prevent or treat diarrhea: Take one to two billion colony forming units (CFUs) per day, although some doctors recommend up to 10 to 15 billion cells per day. To prevent antibiotic-related diarrhea, take it two to three hours after the antibiotic.
For vaginal yeast infections: Use probiotic suppositories specifically designed for vaginal use.
For intestinal health: Take one to 15 billion CFUs daily, if a healthy adult.
Check with your pediatrician before giving probiotics, or any dietary supplement, to an infant or child.
It's been suggested that giving lactobacillus acidophilus to infants less than six months old might increase their risk of developing allergies to cow's milk.
Lactobacillus acidophilus has been used to treat colic in infants, but there's insufficient evidence as to its safety.
Video: Acidophilus Benefits
Acidophilus images
2019 year - Acidophilus pictures
Acidophilus forecast photo
Acidophilus images
Acidophilus new picture
pics Acidophilus
Watch Acidophilus video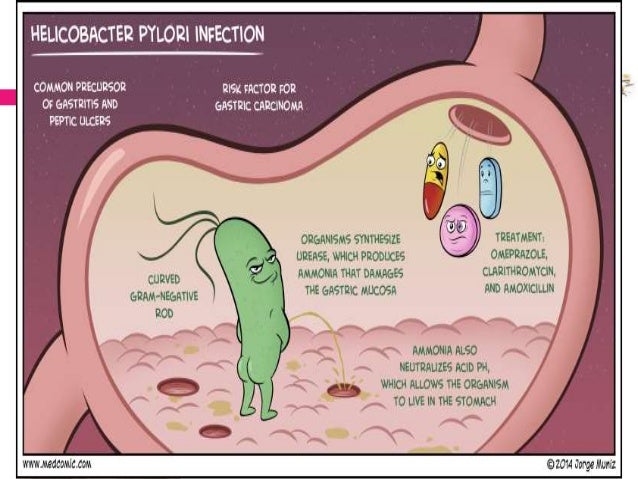 Discussion on this topic: Acidophilus, acidophilus/ , acidophilus/
Related News
This Is What Happens When 3 Grandmas Get the Magic Mike Treatment
Facebook Scoops Up Instagram
Rising numbers of men using make-up
How to Winterize Your Home
Stranger Things' Star Millie Bobby Brown Is Unrecognizable with Shoulder-LengthHair
How to Socialize when You Have Low SelfEsteem
Grams of Protein in High-Protein Foods
11 Things Your Podiatrist Really Wishes You Wouldn't Do
How to Listen to Music
Ziedaar: het allerbeste Netflix-nieuws ooit
How to Analyze Return on Assets
Date: 01.12.2018, 17:56 / Views: 45463
---