Understanding Basic Types of Bank Accounts
How to Understand Different Types of Bank Accounts
Four Parts:
If you visit a bank to open an account, you will likely have several options. Different types of bank accounts vary in terms of benefits, drawbacks, and conveniences for the depositor, so it's helpful to understand each option completely. Start with Step 1 below to learn more about checking, savings, money market, and certificate of deposit accounts.
Steps
Understanding Checking Accounts
Know the basic function of a checking account.Most adults need checking accounts in order to manage their money effectively. Checking accounts allow you to access your funds easily and use checks and debit cards instead of cash.

Understand that checking accounts do not typically pay significant interest.

Regular checking accounts pay no interest at all; they are meant only to fund your checks and debit-card expenditures. Interest-bearing checking accounts do offer some interest on your deposits. There are two basic kinds of interest-bearing checking accounts:

Regular interest-bearing checking accounts pay a minimal interest rate. If you leave funds in such an account for very long, you are likely to lose considerable purchasing power – this money would usually yield more interest in a savings, money market, or certificate of deposit account.
High-interest checking accounts pay a little more. They provide an above-average interest income for your money. However, this increase in interest may be offset by fees, and you typically have to keep a much higher balance to qualify.

Be aware that depositing funds into a checking account is simple.

You can add cash and checks to your account at any time without restriction. Simply fill out a deposit slip and deposit the funds into a designated ATM or in person at the bank.

Note that if you deposit checks into your account, your bank may hold the funds (or part of the funds) until the checks clear. Check with your bank to be sure.

Learn how to write a check correctly.

Since the ability to write checks is a key component of having a checking account, it's important to know how to fill them out correctly. All checks have designated spaces for the following information:

Date. This is self explanatory: fill in the current date.
Pay to the Order of. On this line, write the name of the check's recipient – it can be a person or a company.
$ Amount. Use numerals here. Write the number on the left most part of the field, taking care not to leave any space – these minimizes the risk of people fraudulently writing additional numbers.
Dollars. Write the corresponding amount, this time using words. Start at the left side, and write any cents as a fraction – the number of cents over 100. If there is extra space, draw a line straight through to the end of the field.
Signature. Sign your name here.
Memo. This field is optional. If desired, write a note to indicate what the check is for. If you are paying a bill, this is a good place to include your account number.

Know how to analyze your monthly statement.

Every month, you will receive a statement, noting in detail each check you wrote, all funds removed or deposited at an ATM or in the bank, all debit card transactions, and any other pertinent changes to your account. The statement will also have your current balance.

Get in the habit of looking over your monthly statements carefully and comparing them to your own records. Errors sometimes occur.
Checking account statements are often available by email instead of on paper. Check with your bank.
Understanding Savings Accounts
Understand the basic function of a savings account.Savings accounts are the most popular type of bank account. They pay basic interest on your money and allow you to withdraw it at any time. Therefore, a savings account is a good option for storing extra funds.

Distinguish between the two main types of savings accounts.

There are two basic types of savings accounts: passbook savings and statement accounts.

Passbook accounts give you a bank book, where all deposit transactions are recorded. You can add and withdraw money only at the bank during regular business hours. With the prevalence of ATMs and electronic banking, some banks no longer offer this type of account.
Statement accounts are more common. You are issued an ATM card and provided with monthly or quarterly statements. You can withdraw money at any time from an ATM. In some cases, your ATM card functions like a debit card as well, and can therefore be used to pay bills and make purchases. Check with your bank.

Be aware that interest rates can vary.

In general, savings accounts yield more interest than checking accounts, but different banks may have different requirements for savings accounts, and they may pay different interest rates. Shop around to find the best place to deposit your money.

Keep in mind the savings accounts typically pay less interest per year than money market or certificate of deposit accounts.

Find out how interest rates are computed.Check with your bank to see how your interest is calculated. This should enable you to project how much you will earn over a certain period.
Understanding Money Market Accounts
Understand the function of a money market account.

In many ways, money market accounts (MMAs) are identical to savings accounts; they are interest-bearing deposit accounts. They usually pay higher interest rates than savings accounts, but they also require higher balances.

With MMAs, your money will be invested by the bank, but you will receive your interest no matter what. This makes MMAs different from money market funds, which may lose money if the investment does not perform well.

Recognize the different types of money market accounts.

There are two fundamental types of MMAs: basic MMAs and tiered MMAs.

A basic money market account simply requires a minimum deposit (at some banks, it might be as low as 0) and pays interest based on your balance.
A tiered MMA offers higher interest rates for higher balances.

Compare interest rates with other types of accounts.MMAs usually pay more interest than standard checking and savings accounts, but less than mutual funds or stock investments. On the other hand, they are risk free.
Understanding Certificates of Deposit
Understand how certificates of deposit work.Certificates of deposit (also called CDs or sometimes Certificate of Time Deposits) are risk-free investments. You deposit a certain amount of money into an account for a specified period of time (usually between 30 days and 5 years). In exchange for committing your money for that period of time, you receive a higher interest rate than a traditional savings account usually provides.

Know what happens when a CD matures.

When the specified period of time ends, your CD "matures." At this point, you can either withdraw the money or allow it to "roll over" for another equal period of time.

In general, unless you tell your bank that you want to withdraw the money, they will roll the CD over automatically. Check with your bank to see what you need to do to withdraw the funds.

Recognize the different forms of CDs.

Certificates of deposit come in three basic forms: liquid CDs, "bump up CDs," and brokered CDs.

Liquid (or "no penalty") CDs can be withdrawn at any time with no early withdrawal penalty charges. You can therefore choose to move your money to a higher-paying CD if the opportunity arises.
Bump up CDs let you maintain an existing CD but move it to a higher rate if your bank has one to offer. This will not typically happen automatically; you have to request it from the bank.
Brokered CDs are CDs found by a broker or financial advisor, who scouts the marketplace for the best CD rates.

Identify the factors that affect CD rates.

Certificate of deposit rates vary, and a few factors play crucial roles in determining how much interest you can make.

The length of time is key. The longer you agree to keep your money tied up, the higher the interest rate will be.
Economic rates play a role. When rates are generally high, so are CD rates.
Credit unions often offer slightly higher rates. Because credit unions are non-profit institutions, they typically offer slightly higher rates than banks do.
Short-term opportunities sometimes occur. Occasionally, banks will try to win business by offering higher rates on CDs for a short period of time.
Community Q&A
Ask a Question
200 characters left
Include your email address to get a message when this question is answered.
Never write checks that you cannot cover with the funds in your account. The bank may return them to the recipient, and you will be charged an overdraft fee.
Do not sign blank checks. These could be stolen and used by anyone to take funds from your account.
Many banks will link your accounts together, allowing you to transfer funds easily between them. Ask your bank if this is possible.
When deciding where to put your money, think about how long you can keep your funds tied up. CDs with long intervals are often your best bet for making the most interest, but if you need access to your funds, you may be better off with a money market account or a traditional savings account.
Video: Types Of Cheques With simple Examples To understand Clearly( Banking Awareness)
How to Understand Different Types of Bank Accounts images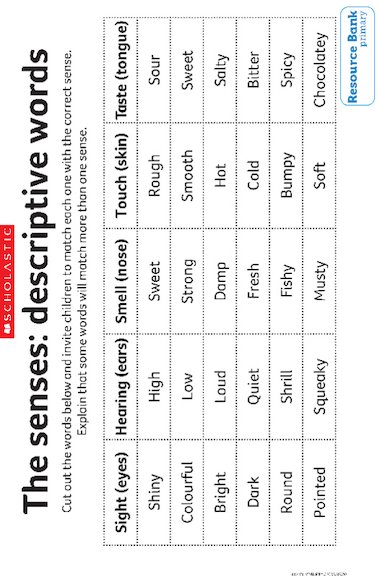 2019 year - How to Understand Different Types of Bank Accounts pictures
How to Understand Different Types of Bank Accounts forecast photo
How to Understand Different Types of Bank Accounts picture
How to Understand Different Types of Bank Accounts new pictures
pictures How to Understand Different Types of Bank Accounts
Watch How to Understand Different Types of Bank Accounts video
Forum on this topic: How to Understand Different Types of Bank , how-to-understand-different-types-of-bank/ , how-to-understand-different-types-of-bank/
Related News
Why normalizing illness would make it easier to cope with
Person-to-Person Coronavirus Transmission Raise Alarms
More Men Taking Testosterone, But Risks Unclear
25 Cute Winter Outfit Ideas for 2019 – Outfits for Winter
How to Make TeaMarinated Salmon
3 health tips to improve your health if you work in an office
30 Alpha Omega Tattoo Designs For Men – Greek Grandeur
Updo Hairstyles For Long Hair Will Reveal Your Femininity
9 Surprising Foods That Can Make You Gain Weight—Or Even Cause HealthProblems
How to Prepare for Joint Replacement Surgery
Prediction: These Are the Ankle Boots Youll See Everywhere Next Month
Date: 01.12.2018, 12:06 / Views: 34563
---